Missions Week: October 21st - 28th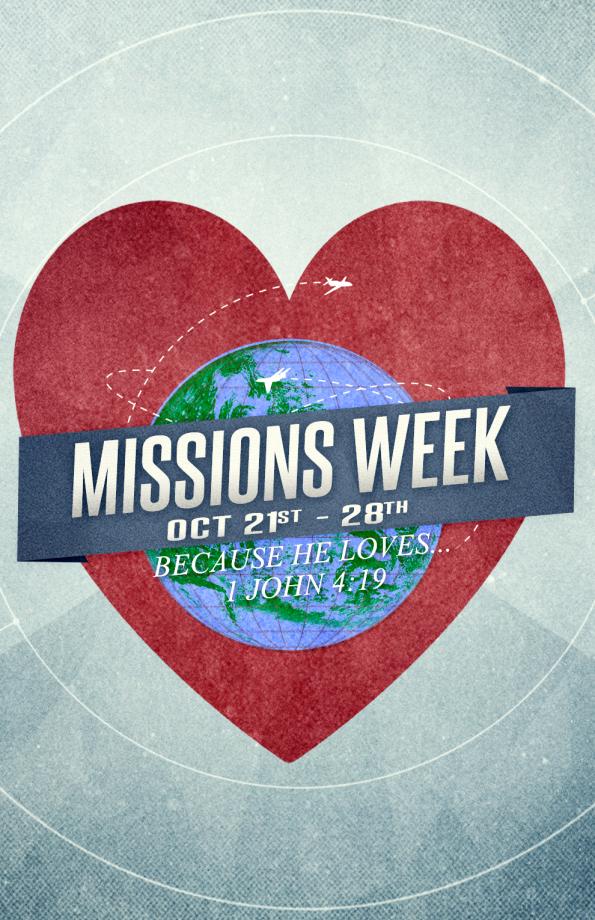 Learn about Northlake's missionaries through special events all week long. Each event will give you the opportunity to conenct with & hear more about the missionaires & ministries that Northlake supports.
Sunday Oct 21st, 9am & 10:45am
We kick off Missions Week at our Sunday AM Worship Services with guest speaker Matt Monson. Matt & Carolyn serve with Mission Aviation Fellowship in Lesotho, Africa.
---
Sunday Oct 21st, 5:30pm - 7:30pm
"Meet the Missionaries!"
You and your family are invited to this special event! Through fisthand stories & videos, you will get to hear from many of our missionaries, both local & abroad. A complimentary soup dinner & dessert will be served. Childcare for newborn-3rd grade will be provided.
Click HERE to Sign Up for Sunday Soup Supper!

---
Wednesday Oct 24th, 930am - 11:00am
Ladies of Northlake - you're invited to join us for cofee, tea & light snacks. We'll have a panel of our female missionaries who will be sharing how God isworking in their ministries! No sign up needed.
---
Saturday Oct 27th, 8:30am - 10:00am
Northlake Men - it's your turn! We'll supply the coffee & donuts. Come hear incredible stories from some of the men we supoort on the mission field as they challenge us to engage in God's work, both locally & around the worls. No sign up needed.
---
Sunday Oct 28th, 9am & 10:45am
We will wrap up Missions Week with a special message by Pastor Jeff Geise & information on short-term missions trip opportunities for you in 2019.
---