Childrens' Facility Makeover 2017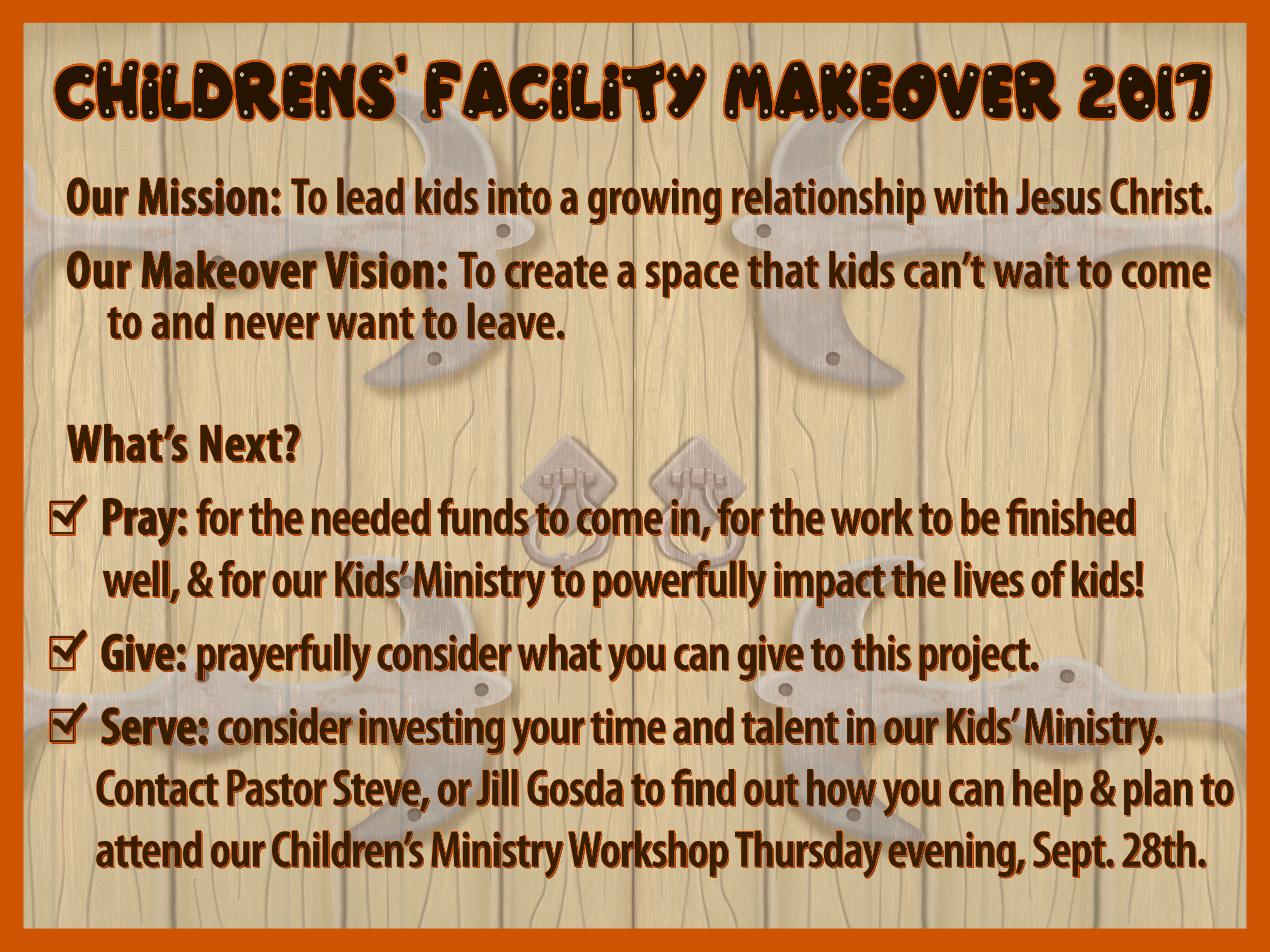 Welcome to our Children's Facility Makeover 2017 page! We are so excited about what God is doing here at Northlake and how our facilities will help our kids have a great experience each and every Sunday. If you didn't hear the big news, we are about to undergo a makeover of our Children's ministry space upstairs. Here's what you need to know!
The Message: If you missed July 30th, you might feel a little behind on what's going on. We encourage you to click this link and listen to the message from that morning (either stream it or download the podcast).
The Purpose: We're all about helping kids grow closer to Christ and we believe a vibrant facility will help us create a space that kids can't wait to come to and never want to leave!
The Makeover: Take a moment and view the slide-show above which gives a very small glimpse of what some of our spaces will look like.
The Timeline: We are prayerfully waiting for the rest of the funds to come in to schedule the work. Our hope is to complete this project prior to the holidays.
How to Give: If you'd like to help support this project financially, just grab one of the orange envelopes in the seat-backs and enclose your gift - or if you're an "online giver" you can click here and check the "Children's Facility Makever" Fund.
What Else: Along with the makeover of our physical space we are making some tweaks to our Kid's Church program. Along with that we will need some extra workers to help us on Sunday mornings. Plan to attend our Children's Ministry Workshop Meeting on Thursday evening, September 28th from 6:30pm - 8:00pm.