A Call to Pray for our Nation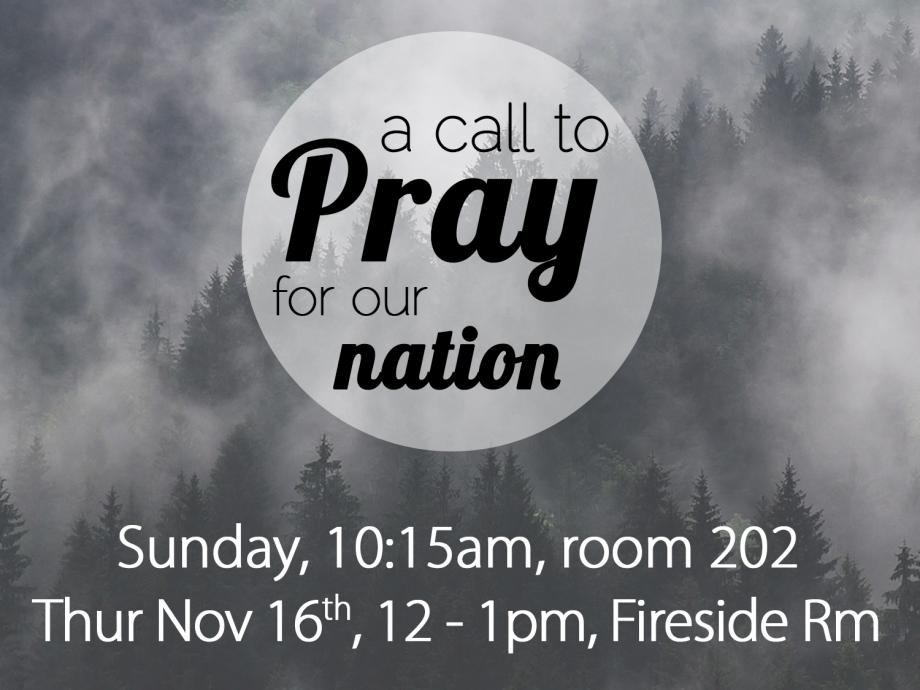 Our nation is once again reeling after the devastating attack in Sutherland Springs, Texas. This is just the latest in a string of shootings and natural disasters that have resulted in the needless loss of life. Our response begins with prayer.

We will set aside two times dedicated to prayer for our nation and we invite you to join us.
Sunday, November 12th from 10:15am - 10:45am, in room 202
Thursday, November 16th from 12:00pm - 1:00pm in the Fireside Room