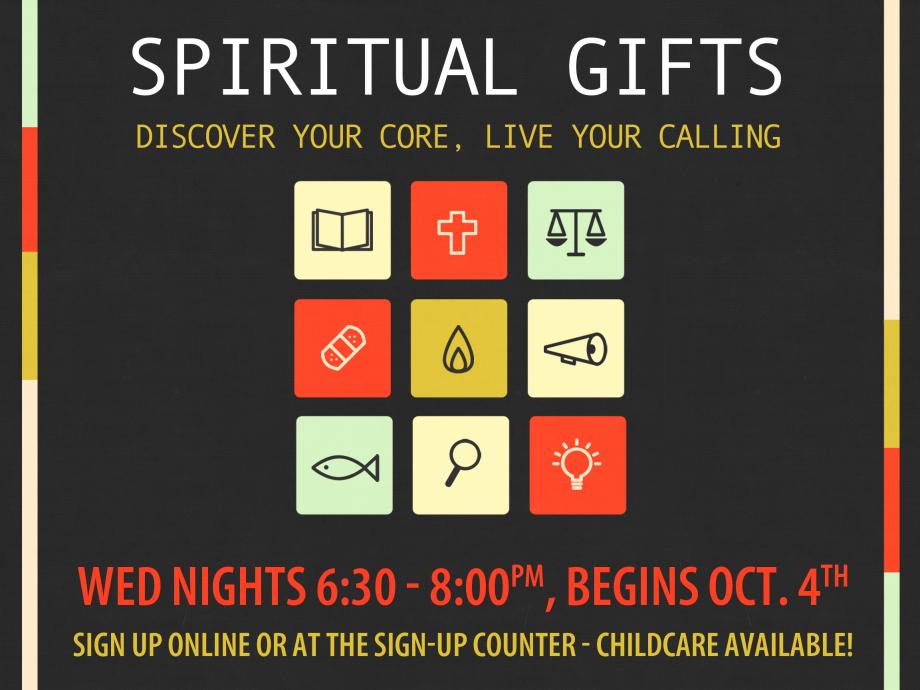 Discover your spiritual gifts during this 6-week course designed to help you be more effective and fulfilled in your service to God. This class will be taught by Dr. Jason Hubbard and will serve to answer the critical questions about spiritual gifts, what your specfic gifts are, and how you can be most effective in using them for God's kingdom.
The class begins on October 4th and meets Wednesday nights, 6:30pm - 8:00pm (the same hours as Breakout, KidsQuest, and Student Ministry LifeGroups).
Click here to sign up!