Genesis - In the Beginning...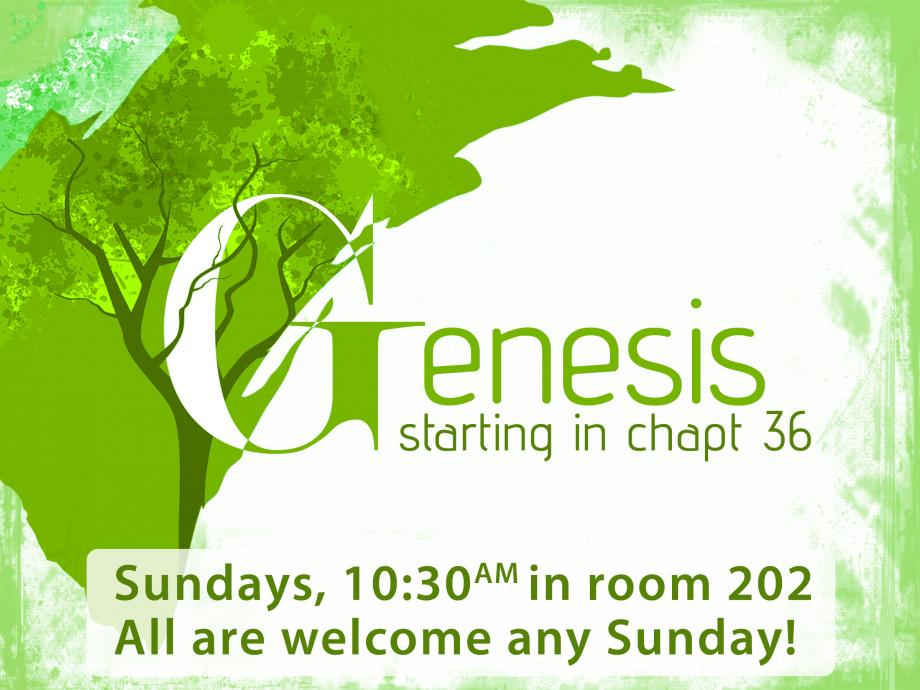 You're invited to our Sunday morning LifeTraining class that will be studying the book of Genesis. The class returns Sunday, September 15
th
during our 2nd service (10:30am-12:00pm) running through the spring in Room 202.
The class will include Worship, Teaching, Interaction and Prayer as we work our way slowly through Genesis. Detailed class notes will be available for those who want them.
No sign-ups are necessary - you are welcome to join any Sunday!