Genesis - In the Beginning...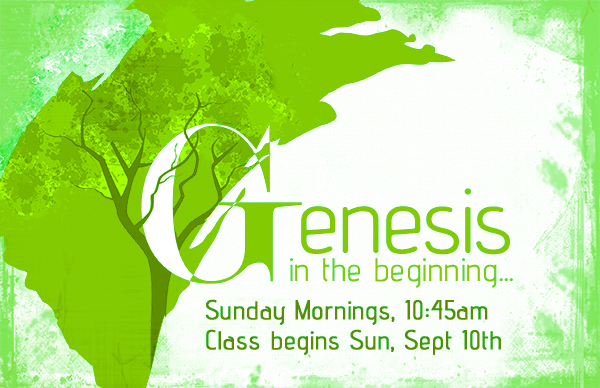 You're invited to our Sunday morning LifeTraining class that will be studying the book of Genesis. The class begins Sunday, September 10th during our 2nd service (10:45am). The class will include Worship, Teaching, Interaction and Prayer as we work our way slowly through Genesis. Detailed class notes will be available for those who want them.
No sign-ups are necessary - you are welcome to join any Sunday!