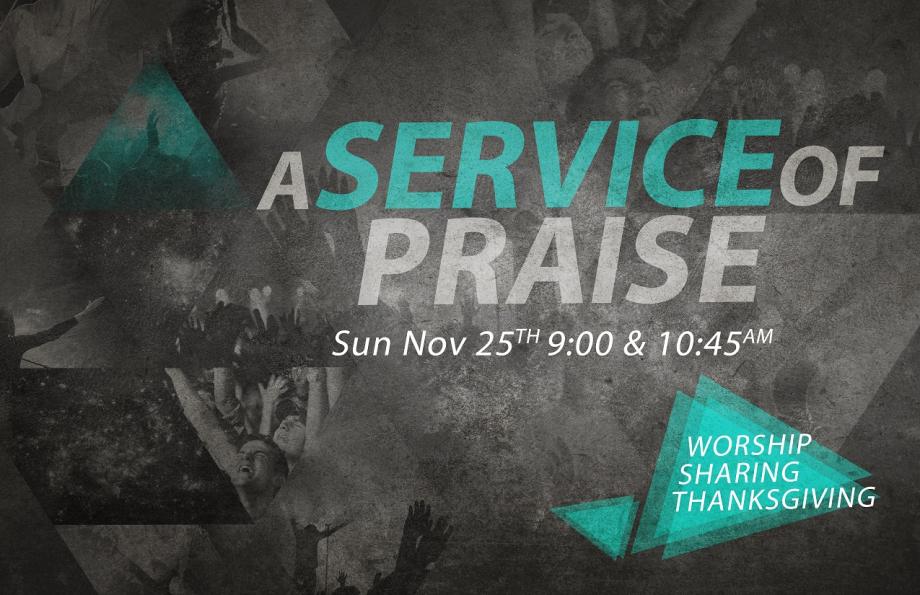 Join us Sunday morning, November 25
th
at either of our morning services (9:00 & 10:45am) for our annual Service of Praise. This service is a time when we focus on God's goodness in our lives. We'll begin by singing together uplifting songs of worship and, after a short message, we'll open up our microphones to hear how God is working in your lives. You are free to come and just listen or, if you feel like sharing, you are welcome to do that as well.
We always ask people to do three things with their sharing time:
Keep it short - 1-2 minutes so that there is time for everyone who wants to share to have that opportunity.
Keep it positive - this service is focused on praise and thanksgiving, and sharing how God is at work in our lives.
Use the mic - if you have a hard time making it up front, we'll run a mic back to you...but we want everyone to be able to hear the stories that are shared.
We look forward to having a great morning with you!