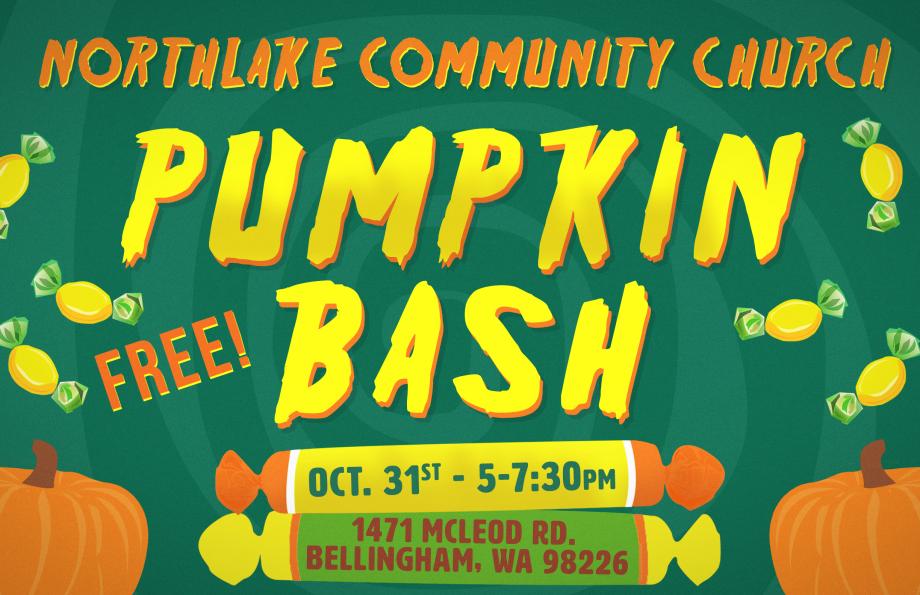 The Pumpkin Bash is back; Wednesday, October 31st, from 5:00 - 7:30 PM.
We host this event every year for a few reasons;
One, we love the idea of providing a safe alternative for families on Halloween night…
Two, we get to bring our entire church together for an evening of fun…
Three, we use this event as a way to reach out to our friends, neighbors, co-workers.
There will, of course be lots of games, candy, chili, and fun. We're asking all Northlakers to help us out by doing three things;
Come! And don't come alone…
Bring! We need lots of individually wrapped candy. You can deposit candy in the bins by the front doors.
For more information or to serve that evening, email us at
stevem@northlakeonline.org