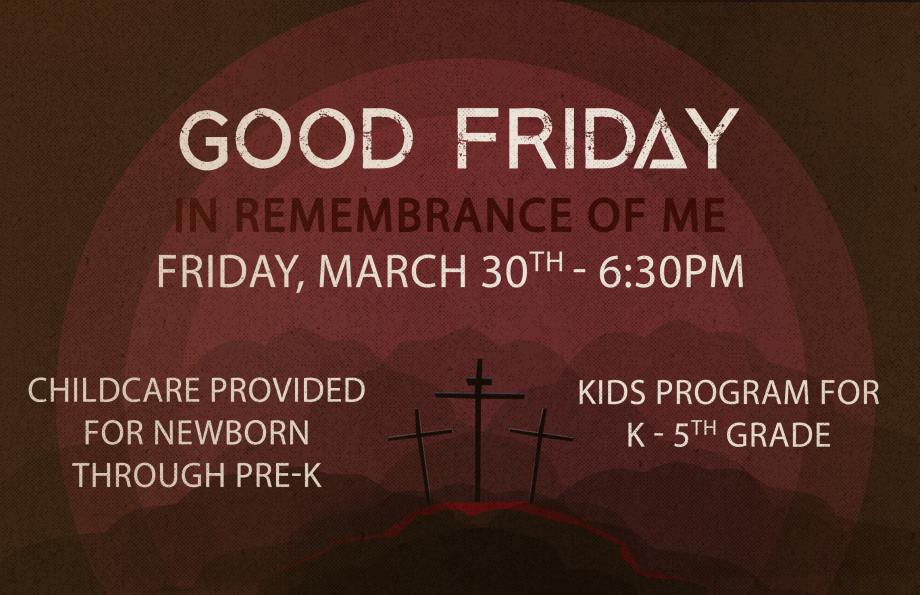 Join us Friday, March 30
th
at 6:30pm for a contemplative Good Friday Service. We will spend time in worship, prayer, and communion, as well as hear a short message from Dr. Jason Hubbard (director at the "Light of the World" prayer center).
Childcare for Nursery age children newborn through Pre-K.
There will also be a separate Good Friday Service geared for your your elementary age children. We would love to have them join us as we spend time focusing on the cross and Jesus' sacrifice.