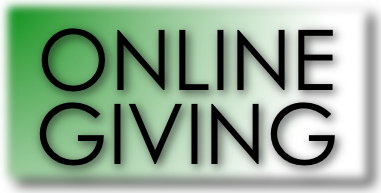 "You will be made rich in every way so that you can be generous on every occasion, and through us your generosity will result in thanksgiving to God." (2 Cor. 9:11)
Dear Church Family,
Giving is one of the greatest blessings as a follower of Christ. Those who have made giving a part of their Christian journey will no doubt attest to the faithfulness God shows to us, as we trust Him with our finances, as well as with our lives.
We have recently added debit card only online giving to our website to enable you more flexibility and ease in giving. As technology has advanced, we now can give with greater security and confidence than ever before. Through this tool, you can give one time or set up recurring giving. We believe this tool will help you streamline your giving back to God and allow for simple tracking of all you have given throughout the year.
Rest assured, online giving is not for everyone, and we will continue to accept checks and cash on Sunday mornings. This is simply one more option for those that wish to use it.
For the glory of God and advancement of the Gospel,
NL Leadership Team
---
FAQs (Frequently Asked Questions)

What is it?

Online giving is just that; a way to give to the church online in a totally secure manner.

How does it work?

You will create a personal account that is directly tied to any bank account you wish, through a debit card. Then, you have an option to make payments online manually, or set up a schedule where it would happen automatically.

What about credit cards?

As a church, we promote sound stewardship and fiscal responsibility. Credit cards can serve a purpose, if used responsibly; however, as a church, we don't support giving to God and His work through credit.

What are the benefits?

- You can not only tithe, but make all payments needed. Whether you're paying for a retreat, a class, paying other fees, contributing to our building fund or Compassion fund, or for anything else, you'll be able to do it all here.

- You can log in at anytime and see your entire giving history.

- You can set up a schedule for recurring giving.

Do I have to sign up?

Of course not! We will continue to accept checks and cash and will track giving as always.

Does the company we use take a portion of my gift/payment?

The vendor we use, "My Giving Solutions," does not take a percentage of any contribution. Like any vendor we use, we pay them a flat fee monthly for their services. However, we do pay very minimal processing fees to VISA, just like any business or organization would pay fees when accepting debit cards.

More questions? Feel free to email our Business Administrator,

Peggy Dvorachek (click here).